Persian نقشه راه پروژه (Fārsī – فارسی)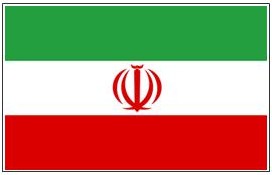 Project Roadmap | نقشه راه پروژه (Persian – Fārsī – فارسی)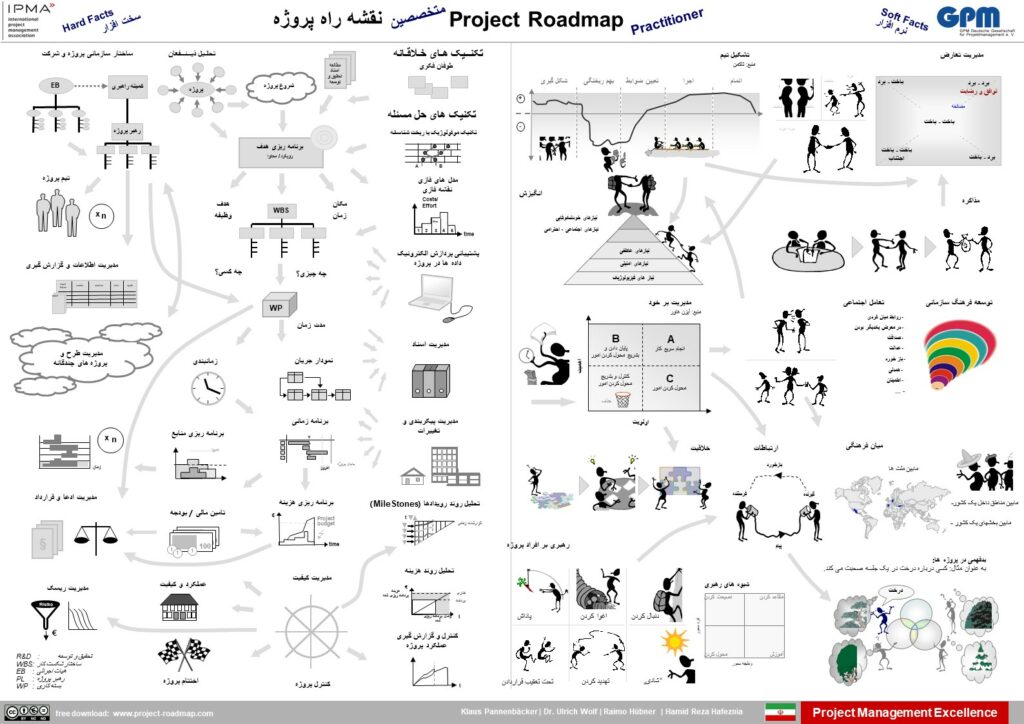 Why this web site? ( intention and benefit ) | چرا این وب سایت؟ (اهداف و مزایا)
"People make projects!?" | انسان ها پروژه ها را ایجاد می کنند!؟»
هدف اولیه اکثر مردم دنیا داشتن زندگی شاد و خوشبخت است. برای رسیدن به این خوشبختی، داشتن توانایی مدیریت «پروژه های زندگی» الزامی است.
«مهم نیست که شما چه مدت برای اختراع چرخ تلاش می کنید، در آخر چرخ خواهد گردید» در قرن های اخیر، مسائلی که می توانند در موفقیت پروژه های شما موثر باشند بوسیله پروژه های عملی و تحقیقات علمی کشف شده اند.
چرا شما نباید از این تجربه ها و فوت و فن ها برای موفقیت در پروژه ها استفاده کنید و کیفیت زندگی و کار خود را هر روز بالا ببرید؟
ما بهترین تجربیات مدیریت پروژه را در سرتاسر دنیا گردآوری کرده ایم. این روش ها و ابزارها اکنون بصورت بصری و به راحتی در دسترس هستند.
این ابزارها و روش ها به شما در موفقیت پروژه هایتان کمک می کند. بنابراین شما می توانید در یک جامعه شاد سهیم شوید و در بقای درازمدت سیاره مان موثر واقع شوید.
پروژه های شاد
تیم نقشه راه پروژه
"There is no alternative to permanent innovation" René Obermann
«جایگزینی برای نوآوری دائمی وجود ندارد» رنه اوبرمان
دانش و تجربیات پایه ای در مدیریت پروژه روز به روز توسعه می یابد. به عنوان یک کاربر ثبت نام شده، ما بصورت منظم (تقریبا ۲ بار در سال) به شما در رابطه با یافته ها و نسخ نقشه راه پروژه اطلاع رسانی می کنیم.
در این راه، ما همراه با شما، در سرتاسر دنیا مهارت های مدیریت پروژه را توسعه می دهیم.
Project Roadmap "Professional Version" نقشه راه پروژه (نسخه حرفه ای)
یک خلاصه دقیق به عنوان «نسخه حرفه ای» برای مدیر پروژه باتجربه یا عضو تیم پروژه تهیه شده است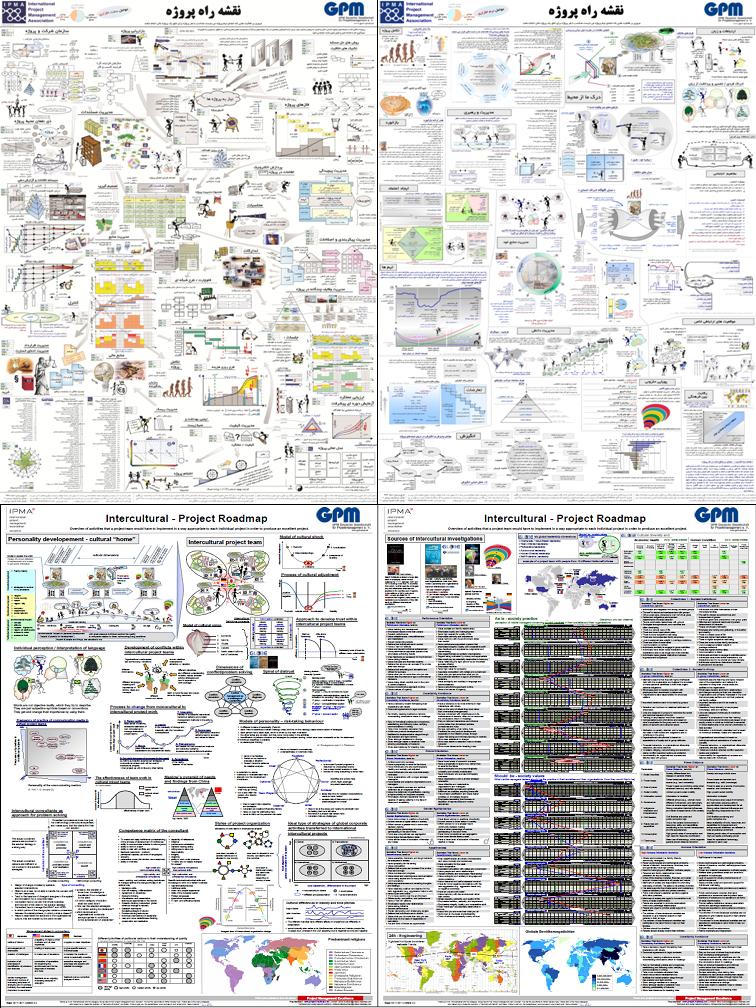 Project Roadmap | نقشه راه پروژه (Persian – Fārsī – فارسی) – English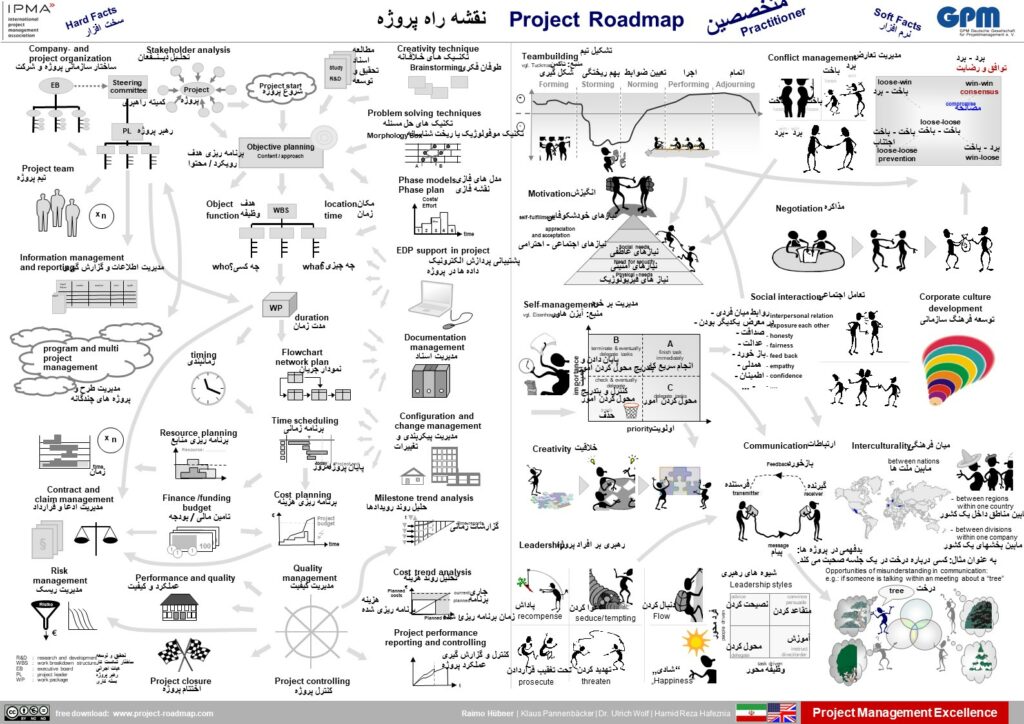 ---
Great thank for Fārsī translation goes to: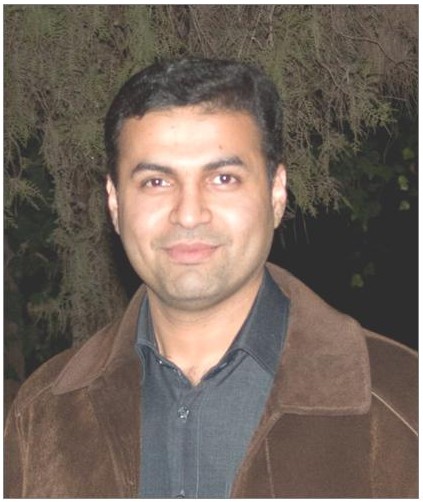 Saeid Najm Roshan
B.Sc in Mechanical Engineering (Heat and Fluids Mechanics)
Executive Master of Business Administration
PhD Student in Commercial Management
Saeid is living in Iran,Tehran & currently working in Ministry of Industry, Mine & Trade beside working on his PhD.
He also works as a Management Consultant in Project Management, Business & Commerce. He has worked several years as a Senior in Project management office in ACECR & some years in petrochemical Mega projects in Pars Special Economic Energy Zone (Assaluye, Iran).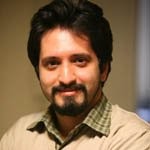 Hamid Reza Hafeznia

He is graduated in industrial engineering. he's participated in project management courses also interested in IT project management. He's worked in several IT projects either as a project manager or consultant.