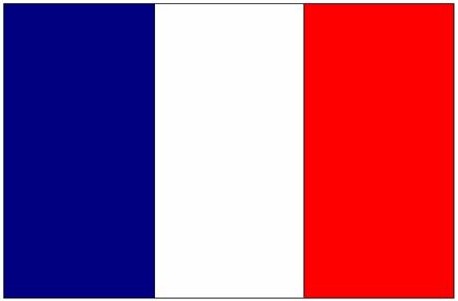 Project Roadmap French Version | La feuille de route du projet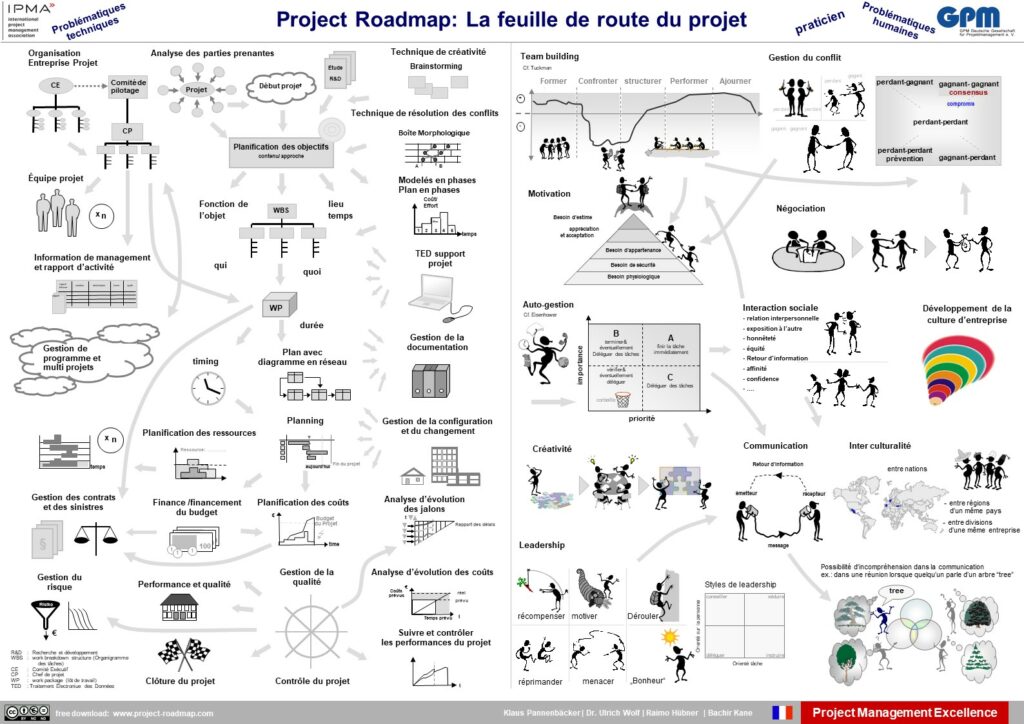 Pourquoi ce site web? (objectif et avantage)
"Les gens font des projets!?"
Ce que la plupart des gens recherche est d'avoir une vie remplie de bonheur. C'est pourquoi savoir gérer les "projets tout au long de son existence" est essentiel pour le bonheur.
"Peu importe le temps qu'on met à inventer – à la fin, la roue sera ronde!" Ce qui permettra d'avoir plus de succès dans vos projets a déjà été mis au point durant les siècles passés par les travaux pratiques sur les projets et les recherches scientifiques.
Pourquoi alors ne pas utiliser cette expérience pour savoir comment gérer vos projets et améliorer la qualité de la vie au jour le jour et atteindre l'équilibre vie-travail.
Nous avons fait le tour du monde des bonnes pratiques en termes de management de projet et nous les avons rassemblées. Maintenant ces méthodes et outils sont rapidement accessibles grâce à une représentation imagée.
Cela vous sera utile pour beaucoup plus de réussite dans vos projets Vous pourrez ainsi apporter votre contribution à une société plus heureuse et aider ainsi à réaliser la survie à long terme de notre planète.
Heureux projets!
L'équipe Project Roadmap.
"Il n'y a pas d'alternative à l'innovation permanente" René Obermann
Les bases du savoir et de l'expérience dans la gestion de projet se développent chaque jour. En temps qu'utilisateur enregistré, nous vous informerons régulièrement (environ 2 fois par an) sur les nouvelles trouvailles et versions de la feuille de route du projet. De cette manière, nous allons aider à développer, au niveau mondial, la compétence de la pratique de la gestion de projet et cela avec vous.
Project Roadmap "Version professionnelle"
Pour les chefs de projet ou membre d'équipe de projet expérimentés l'aperçu détaillé appelé 'Version professionnelle a été créée.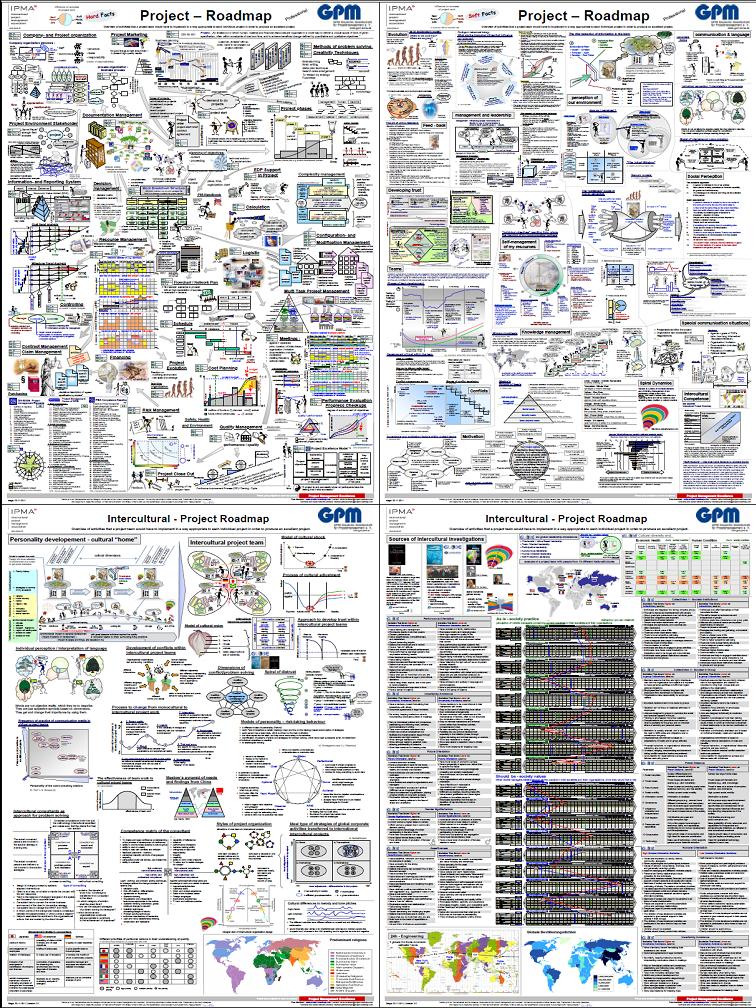 ---
Great thank for French translation goes to:

Bachir Kane
Bachir Kane is based in Paris and is currently working at Genesys Telecommunications specialized in Contact Centre solutions. He has a masters degree in telecommunications at Institut Galille (Paris 13) and has pursued a specialised master in Project and Program Management at Skema Business School (ex. ESC Lille) in 2006. He is an accredited PRINCE2 Practitioner, MSP Practitioner, and PMP and is a member of APM (Association for Project Management), PMI® (Project Management Institute) and AACE (Association for the Advancement of Cost Engineering). Bachir has participated on several projects in call centre and telephony system implementations either as a consultant or a project manager. He also has a strong consultancy background in CRM (Customer Relationship Management) and Identity Management for large companies. He has written several articles on Agile project management methodologies.